Working...

Free Financial Aid Information Session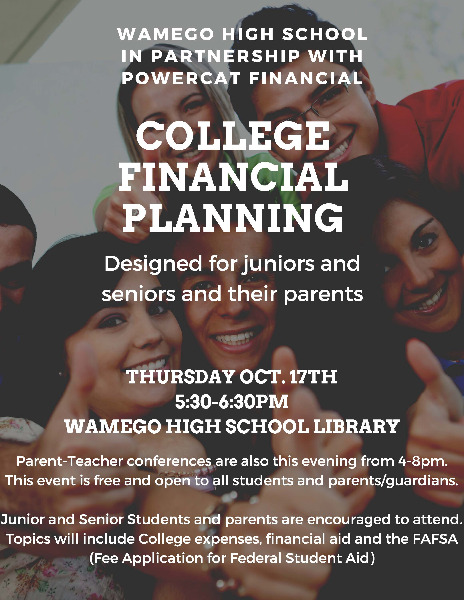 WHS and PowerCat Financial are presenting a free financial aid information session for students and parents. The event is open to the public but will be geared toward parents/guardians and students who are preparing for post-secondary education of any type. It will cover college expenses and financial planning-- including sources of financial aid and specifically the Free Application for Federal Student Aid. It is never too early to start planning but this presentation will be especially beneficial for juniors and seniors.
PowerCat financial will be presenting, but the information will be pertinent for any post-secondary institution including four-year universities, technical colleges, community colleges, and specialty colleges such as cosmetology schools.