Working...

Wamego High School Graduation Requirements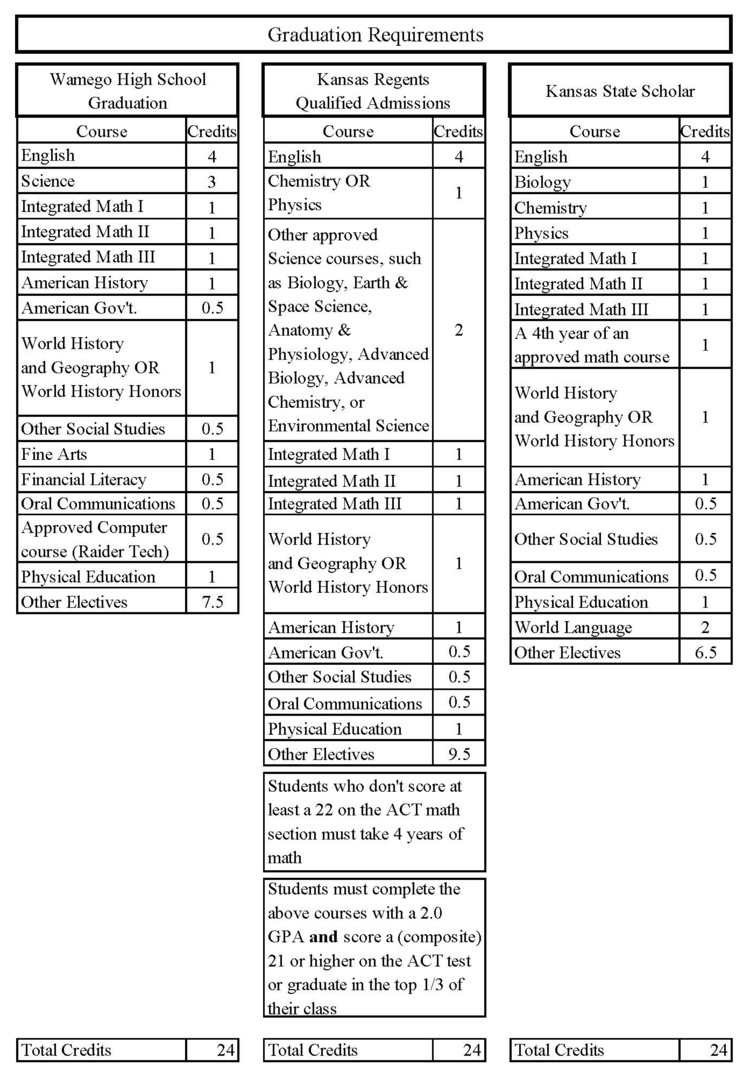 Graduation Requirements in addition to the courses listed in the above tables:
Successful completion of Senior Interview.
Students must enroll in at least 2 core curriculum courses each semester
8 Semesters of attendance (Exception: Early Out Policy).
A test-out option is available for students meeting specific requirements (see student handbook).
No student can participate in graduation activities until ALL graduation requirements have been met.
Grades for teacher aides and office assistants will be posted on transcripts, but credit does not count toward graduation.
No credit will be given to any student who has not fulfilled all obligations.