Working...

USD 320 2020-2021 Online Enrollment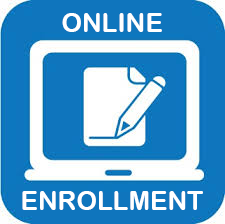 Wamego USD 320 School District will begin ONLINE ENROLLMENT for NEW & RETURNING STUDENTS on JULY 15! Beginning July 15, you can access and complete enrollment for your student online through the USD 320 website: www.usd320.com. To begin the Registration process, go to the Enrollment link found on our website and follow the online instructions. New students may set up an online account OR attend Enrollment Lab Night. Only one login needed and no convenience fee for paying online!
ENROLLMENT LAB NIGHT: If you do not have access to a computer or need further assistance, there will be an Enrollment Lab at West Elementary School, Tuessday, August 4th from 4:00 p.m. to 7:00 p.m. Assistance will be available to guide parents/guardians through our new online enrollment process. Go to www.usd320.com and click on Enrollment for further details.
If you need further assistance or are unable to attend on August 4th at West Elementary, please contact the school your child will attend on or after August 5, 2020. Computers will be available at each school for you to complete your student's registration online.