Working...

4A State Forensic Championship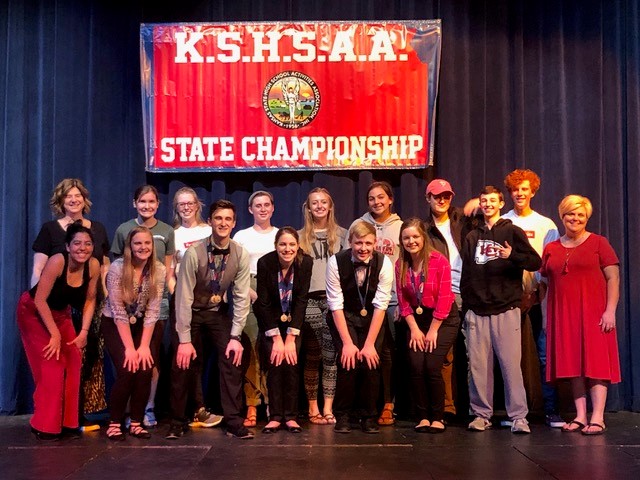 On Saturday, the 4A State Forensic Championship was held at Washburn Rural High School, and Wamego had the best showing we've had in several years. We finished 10th as a team.
We advanced 5 events to semi-finals, and 4 events to finals.
Please congratulate Sarah Wainwright for being a state semi-finalist in Poetry. She was a novice this year.
We had a very strong presence in finals this year.
Please congratulate the following 4A State Champions:
Claire Wohler (novice)- 5th in Original Oration
Emily Pachta/Carter Topliff-2nd in Duet Acting
Lauren Shaffer/Blaine Hupe- 6th in Improvised Duet Acting AND 1st in Duo Interpretation.
They have the distinction of being the very first 4A State Champions in this event, as this is the first year we have adopted it. Plus, double medaling at State Champs is nearly unheard of.
All of the state finalists will be invited to perform next fall at the Sunflower Showcase at the Kansas State Fair.