Working...

February G.E.M. Award Recipient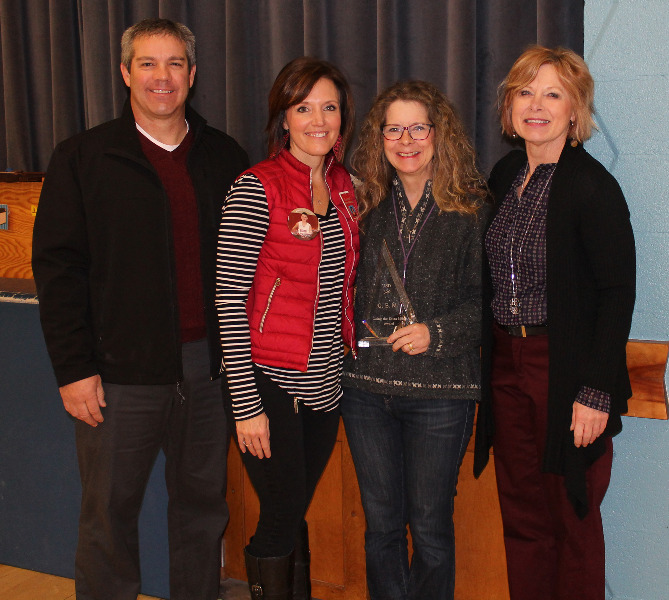 Congratulations to Deb Long Title 1 teacher at Central Elementary, February's G.E.M. Award Recipient.
Have you heard the famous quote "If you can read this, thank a teacher?". Well, it is the opinion of many parents and teachers, that an abundance of children have learned to read and become lifelong readers because of Deb Long. For several years, Deb taught second grade at Central Elementary. Quickly, her students 'caught' her passion for learning. Many of her former students still keep in touch with her and share stories about second grade and how they have continued their lives and become productive adults.
At one point, a new primary reading program was suggested by administration. Volunteers were asked to participate in a program that would require many hours of "outside the school day" continual training. Deb was one of the first to sign up and since then has centered her love of teaching in the areas of reading and writing. Sharing her knowledge with students was very rewarding but she didn't stop there. Since that shift in her professional career, she has presented reading workshops to schools all around the state of Kansas and at several state-wide reading conferences. She has been an excellent resource person to parents and educators.
Deb has also been very active in community organizations. She has coached for the recreation commission, been an active leader in 4-H and a chairperson and committee member for Relay for Life.
Deb has spent most of her adult life caring for and educating young learners. Her dedication is summed up in her philosophy of teaching that she demonstrates and shares with students, parents, and colleagues. "When teaching a child to read, you are not only educating their minds, you are touching their hearts". For these reasons and more, we would like to nominate Deb Long as a true GEM!
I would like to nominate Deb Long for this award. Boy, does this lady go the extra mile or ten. She has been such an inspiration to me as well as everyone she has touched with her teaching and her ability to help with all the children she has worked with over the years.
Her kindness and her loving way of teaching has help in oh so many ways. My words cannot express how much she has done for the children.
Thank you to our sponsors:
Gene's Heartland Foods
Paramour Coffee
Friendship House
Short Stop
Spirits of 76
Brown's Chevrolet Buick
Kaw Valley State Bank
Gambino's Pizza
Sparrow Specialty Coffee
Daylight Donuts