Working...

Wamego High School Honor Flight
Here is the link to watch the episode on the Honor Flight. https://watch.ktwu.org/video/3107and-then-we-learn-bf5kpv
The Honor Flight is the second story — great job, Shawn, Suzy, and Lucy!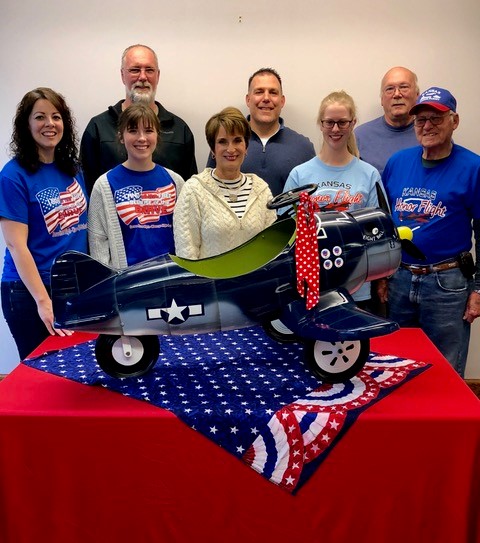 We gave away our pedal plane to raffle winner Jackie Hartman yesterday.
Jackie grew up in Manhattan and attended Kansas State University, later teaching there and recently retiring from serving as Chief of Staff for the KSU President.
Many will be familiar with her father, Jack Hartman, longtime KSU men's basketball coach.