Working...

Teaching and Leading with Courage and Resilience Retreat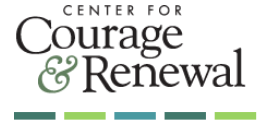 Teaching and Leading with Courage & Resilience RETREAT in JUNE!
USD 320 teachers ~ $400 are available, per registrant, for you to attend the 2 1/2 day Courage to Teach retreat. A limited number of scholarships (Kansas Courage to Teach & Lead Fund). The retreat will take place June 27-29 at the beautiful natural setting of Rock Springs 4-H Center! This retreat will renew your heart for the important work you do! Participants in the past (from 320 and other districts in and outside of Kansas) have found these retreats to be restorative, full of substance, and instrumental in sustaining them as classroom teachers. Contact Dr. Siebert for more information.
http://www.couragerenewal.org/events/being-brave-hearted-creating-a-life-of-courage-and-resilience_18_ks/